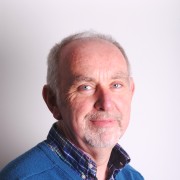 Paul Carvin
Chair of The Board
I've worked in and around schools for many years in such varied roles as geography teacher, school inspector and head of education for a local authority. I have been a trustee for over 8 years and was chair of the board for 6 of them. Both my children went through the Morpeth school system and it won't be long until my grandchildren start.

It is partly for their and everyone else's future that I have taken on the role of climate champion for the Learning Trust. This role challenges me to make sure that climate change remains at the forefront of our collective consciousness. Lots has already been achieved but there's still a long way to go.

Beyond this role with the Learning Trust, I have a passion for the outdoors; be it working on our allotment, walking our dog through the fields and woods around Morpeth or exploring further afield. I also love upcycling things - it's amazing what you can make from a discarded pallet!