The Three Rivers Learning Trust (3RLT) and Tyne Community Learning Trust (TCLT) agree to merge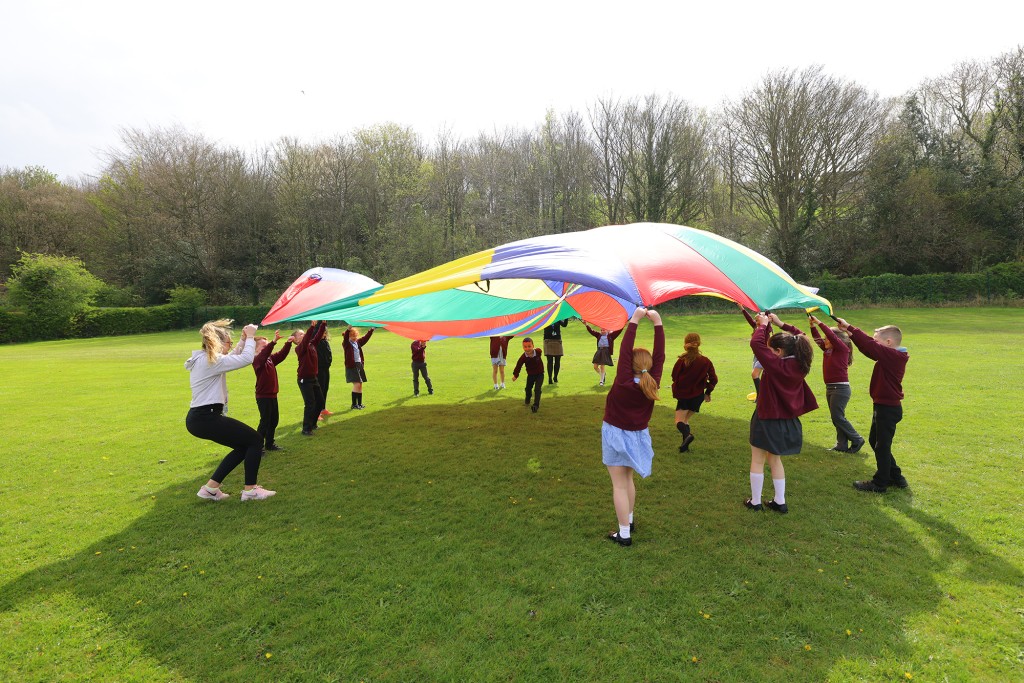 The Board of Trustees of the Three Rivers Learning Trust and the Board of Directors of Tyne Community Learning Trust have agreed to merge following a period of consultation with parents, carers, staff, stakeholders and the local community.
From 1st September, the two Trusts will become a single organisation and will be known as Cheviot Learning Trust.
Cheviot Learning Trust will be a more resilient organisation, which is able to respond and adapt to a rapidly changing educational landscape and will provide greater opportunities for collaboration across and within the phases of our three tier system.
As well as sharing educational expertise and improving the learning opportunities and resources for students, the merger will support staff workload and wellbeing, through purposeful and targeted collaboration. The trust will have increased powers of procurement and access to the School Condition Allowance, a funding stream which will support the maintenance and improvement of school buildings.
Cheviot Learning Trust will consist of 18 schools – 2 high schools, 5 middle schools and 11 first schools, working together to deliver excellent education across the Prudhoe, Morpeth and Rothbury areas.
Simon Taylor, CEO of the Three Rivers Learning Trust commented: "our current trusts share a common vision and values and we are both committed to developing an inclusive, all-through organisation based on a powerful understanding of the educational journey."
He added: "We are all delighted that both boards have recognised the strengths of this proposal, following an extensive consultation with stakeholders. The merger will bring improved opportunities for more than 5,000 young people and 800 staff. Each of our schools will retain its own identity, reflective of the community it serves, while also benefiting from the support of a strong trust."
Alice WItherow, CEO of the Tyne Community Learning Trust added: "I am looking forward to the next stage of Cheviot Learning Trust's development. Our joint decision to merge is underpinned by a shared vision and ethos which places children and young people at the heart of our decision making.
The new trust will be led jointly by Co-CEO's, Alice Witherow and Simon Taylor, to help establish the new trust, and they will be supported by a highly experienced executive team.
Rob Moore, Tyne Community Learnings Chair of Directors, said: "This is an exciting step forward in our move to secure a confident future for our family of schools. It is our belief that the merger will help to ensure the new Cheviot Learning Trust has the capacity and resilience to provide the best education for our students alongside high quality support and wider opportunities for our staff."
Colin Pearson, Chair of the Board of Trustees at the Three Rivers Learning Trust, said: "The Board was very impressed with the proposal and we believe that joining forces with Tyne Community Learning Trust will create a strong and sustainable new trust, which will benefit current and future pupils and staff. We look forward to working with all stakeholders to bring this about."
The schools in the new Cheviot Learning Trust are:
High Schools:
Prudhoe Community High School
The King Edward VI High School
Middle Schools:
Newminster Middle School
Chantry Middle School
Dr Thomlinson CofE Middle School
Highfield Middle School
Ovingham Middle School
First Schools:
Thropton Village First School
Harbottle CofE First School
Abbeyfields First School
Stobhillgate First School
Morpeth All Saints CofE First School
Broomley First School
Mickley First School
Ovingham CofE First School
Prudhoe Castle First School
Whittonstall First School
Wylam First School
Back to all news